Alpine Wine Tours is a local family business founded by Emma Chisholm.
With family connections to Queenstown and the wider Otago region dating back nearly 60 years, local knowledge and family heritage means we offer guests a genuinely authentic Kiwi hospitality experience in 'their' backyard.
The passionate team has a love for guiding, Central Otago's unique wine trail and the tourism industry.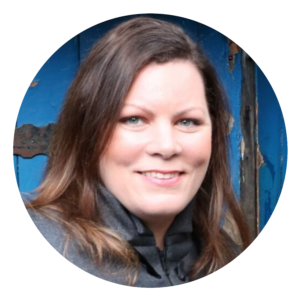 Emma Chisholm
Founder & Operations Manager
Emma is the third generation of the Chisholm family to work in Queenstown's vibrant tourism industry. Her grandmother came to Queenstown in 1966 when Emma's father was ten years old, working aboard the iconic TSS Earnslaw steamship before moving to Skyline Queenstown when the Gondola was first installed. Emma's father continues to work in tourism to this day.
Emma's passion for wine stems from sunny afternoons spent exploring wine regions across the globe including Tuscany, Porto, Hunter Valley, Yarra Valley and on home soil, from Waiheke Island to Marlborough, Waitaki and, of course, Central Otago.
She loves to share her wine knowledge and meet new people, offering visitors and locals a memorable experience in the region she knows so well.
Emma gained merit in her WSET Level 2 qualification which is globally recognised from the Wine & Spirit Education Trust.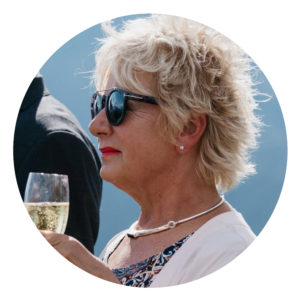 Vicki Robinson
Wine Guide
Vicki is about as local as you can get with her living in the Gibbston Valley wine region. She grew up in Southland (less than 2 hours from Queenstown), spending her holidays in Queenstown and has a strong heartfelt connection with this place she calls home.
Vicki's passion is her love of meeting new people from all over the world, sharing her local insiders' secrets as well as her wine knowledge and making sure everyone feels right at home. She's visited many New Zealand wine regions and the world-renowned Champagne and Napa Valley wine regions.
When she's not working (although she doesn't call this work!), you'll find her out and about in nature walking the stunning tracks, up the mountain skiing during winter and involved with her local community.
Vicki is currently studying towards her WSET Level 2 qualification which is globally recognised from the Wine & Spirit Education Trust.
Jamie Barrance
Wine Guide
Originally from the North Island, Jamie relocated to Queenstown in 2009 as a primary school teacher before becoming a local guide.
He's been guiding locally for six years, and through his travels has been lucky enough to explore wine regions across New Zealand and America, including Sonoma Valley's rolling landscape of family-owned vineyards, the birthplace of Californian wine.
When he's not working, you'll catch him cooking with local produce and matching his creations to the region's Pinot Noir and other varietals.
Jamie gained his WSET Level 2 qualification and is a qualified Outdoor Leader.